Winter Packages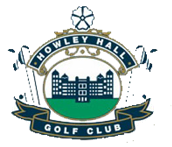 2016/2017 Winter Packages

From 1st November 2016 £20 for 18 Holes of golf alternatively £25 for 18 Holes including a bacon sandwich and coffee, or £25 for 10 Holes followed by a 2 course meal.It's that simple.

This offer is available Monday through Friday and on Sunday's after 11 AM.To take part in this great offer tee times must be booked through the Pro Shop on 01924 350102. Tee times are subject to availability.
Winter Golf Policy 2017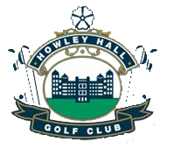 WINTER GOLF POLICY 2017
During the winter months the Board has agreed that the golf course will remain open for play for both members and visitors unless there are some exceptional circumstances that force closure. If closure is required, the decision will be taken by the Had greenkeeper and one of the following. The Greens Chairman, Club Secretary or Club professional.
The policy for the coming year will be as follows
Teeing areas will be from grass as far as is reasonably practical. The condition of the tees will be monitored closely and if any show signs of excessive wear a decision to add a synthetic mat may be taken.
Fairway Mats will not be compulsory but members are encouraged to use them or play from the semi rough area, as they have previously, or preferred lies. Divot bags will be continued through the winter months to allow divots to be filled as normal.
Trollies will be allowed throughout the winter months, although members are encouraged to carry their bags where possible. Standard wheels are allowed on trollies and members are encouraged to change the route they take to even out any wear that may be caused through everyone following the same paths.
Ride-on Buggies large buggies will be considered on a day to day basis, and may be banned on grounds of safety on occasions. Small buggies are classified along with trollies. All buggy users are encouraged to use the semi rough to travel through and to also use a 900 approach when crossing a fairway. The head green keeper has previously spoken to the buggy users about the approach being taken.
Hole closure please note that at times of work and recovery some holes will have to adopt a temporary winter green or even close for a short period to allow the work to be carried out safely and provide a suitable period of time for the work to recover. This will be kept to a minimum but will occur at times over the winter period.
We ask for your cooperation and patience during this period and all will benefit during the playing season next year.
Greens Committee